About Russell Automotive Centre
Our Audi, VW, Seat, Skoda & Bentley Specialists in London
We are Russell Automotive Centre and we are London's leading independent Audi, Volkswagen, Seat, Skoda and Bentley specialists. We are a multi award-winning garage based in Kingsbury in North-West London. We have been Gold Award Winners as Independent Service Providers at the Audi Driver International event every year since 2008. We aim to offer excellent service and value for money to all our customers.
As well as undertaking vehicle repairs and services, and offering additional services such as a free courtesy car and free local collection and delivery of vehicles, at Russell Automotive Centre we have a live video link that means we can show customers the type of repair we are proposing for their vehicles. A customer can make an informed decision about the work, having seen what we think is needed.
Nitesh Mistry
Director, Russell Automotive Centre, London
Nitesh's automotive journey began with Steve Russell in 1988, when they both qualified as Technicians and worked with the Audi/VW brand. Staying with the brand, Nitesh excelled and was promoted to Workshop Manager in 1998, and later in 2001 became a VW/Audi Recognised Qualified Aftersales Manager. The dealerships he has worked at include a VW National Top 10 business.
Having worked with this brand, as well as Skoda and Seat, for over 30 years Nitesh brings a wealth of experience and knowledge with him to the business.
People as well as performance are very important to him and he believes that both should be developed, to provide the highest standard of work and customer service.
A promise to Steve
Steve Russell, Founder, Russell Automotive Centre 2007
"There were four of us working with Audi/VW as apprentices, out of the four Steve and I were the only two that continued working with these brands and qualified as Technicians. However, Steve was technically very gifted and went on to progress to a Master Technician. Steve was full of humour and always had a smile on his face. Steve was my friend and will be sadly missed.
My promise to Steve and Jane was to keep his dream alive, and that was, 'Russell Automotive Centre was to give Audi, Volkswagen, Seat, Skoda and Bentley owners in North-West London a different sort of choice when they think about having their cars serviced or repaired'. As an independent garage owner Steve developed a distinctive approach to servicing and repairs and I will strive to continue this."
Steve was an accredited Audi and Volkswagen Master Technician and one of the first technicians in the UK to achieve that status.
Russell Automotive Centre: North West London – Our Team
At Russell Automotive Centre and at its sister company, Garage Express, there is a team of well-qualified and experienced people ready to help to get your car back on the road after its repair or service as quickly as possible.
All Russell Automotive Centre technicians have extensive experience of working for an Audi, VW, Seat, Skoda or Bentley main dealer. They know these cars extremely well and work on them all day long, day in day out. There is little that will surprise them!
Vacancies
We are always looking for highly skilled technicians to join our award winning team. If you feel you have the skills and experience to match our high expectations please email service@rac-london.co.uk.
Book
Book in your Audi, VW, Bentley, SEAT or Skoda using our form or call our team on 0208 2000 995.
Fleet Manager, Fleet Van Servicing Centre North London.

Whilst travelling to you you ordered the part, and an hour after my initial call my van was on the lift and a new starter-motor was being fitted. An hour later I was on my way back to work. I cannot thank you enough for your help. Not only did you go out of your way to keep us working, you did it at a very sensible price.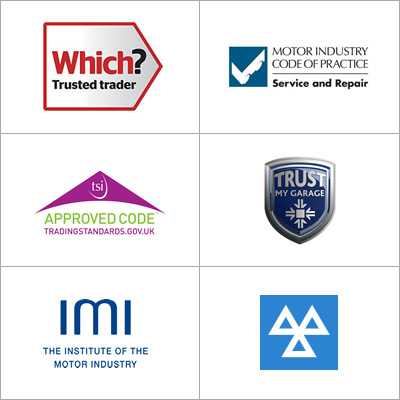 Your local Audi, VW, Seat, Skoda & Bentley garage in North London