Why Choose Us
Russell Automotive Centre is an independent, family-owned garage based in Kingsbury North-West London.
Russell Automotive Centre is an independent, family-owned garage based in Kingsbury North-West London. We are London's leading award winning independent Audi, Volkswagen, Seat, Skoda and Bentley specialist.  We set out to be different from, and better than, our competitors and to offer all our customers excellent service at a reasonable price.
We would like you to choose us for the following reasons.
The right tools
Effective car maintenance and car repairs require the right equipment. Russell Automotive Centre carries the same specialist equipment as Audi, Volkswagen, Seat, Skoda and Bentley main dealers, ensuring we can get to the root of your car's problem quickly, efficiently and correctly each time.
We have invested heavily in the equipment we need to do a good job for you including the latest ODIS system.  That means we can undertake all the work your car requires right here at our premises in Kingsbury, including uploading the latest software to your vehicle, coding and removing component protection, retrieving radio codes and more.
The right parts
You want to prolong the life of your car and be confident that the parts used in a service or repair will help to keep your vehicle roadworthy. That's what we want for your vehicle, too.
You probably know that some garages use parts other than those made by a car's original manufacturer, when repairing or servicing a vehicle. When you bring your vehicle to Russell Automotive Centre, you can be confident that we will use the right parts, the parts specified by the manufacturer. Genuine parts come with a 2-year warranty, which is one of the reasons why we always use them. We also follow manufacturers' guidance when fitting parts, oils and consumables.
Our people
All our staff at Russell Automotive Centre are knowledgeable, qualified and experienced in working on Audi, Volkswagen, Seat, Skoda and Bentley vehicles.
Our technicians have all worked at a main dealer for one of the types of car that we specialise in working on.  Our technicians have worked with cars similar to yours for a number of years. They know the common faults and can identify them quickly.  They have the depth of knowledge to find the not-so-common faults, too.  We have an Audi and VW Master Technician on-site too for all those really niggly car issues!
Awards we've won
Awards matter to us because winning them helps us to show our customers that we consistently do a good job.
Since we started trading in 2007 we have been winning awards for our achievements in serving our customers well.  In 2009 we won an award for being the best new business in North West London.  In 2010 we were finalists in the London Business Awards, in the Business Of The Year category.  Every year since 2008 we have been delighted to receive the Gold award at the Audi Driver International event for being the best independent Audi service provider. In 2013 we were Highly Commended in the category of Independent Garage of the Year at the Motor Trader Annual awards. In 2014 we were awarded Independent Garage of the Year at the Motor Trader Annual awards.
Pricing
Everyone is interested in keeping the cost of car maintenance and repairs down.  Therefore, if you are a private motorist we make you the following promise.
If you obtain a quote to repair or service your Audi, Volkswagen, Seat, Skoda or Bentley, from a garage within a five-mile radius of us, that is lower than our quoted price for the same work, we will match that quote. Additionally, we will give your car a winter check, wash and vacuum and tyre depth check for FREE, when our labour charge is for more than one hour's work.
That's providing the quote you bring us is set out on a business letterhead, includes a VAT registration, and commits to using genuine manufacturer's parts in all the work undertaken on your vehicle.
We would like you to try us out, because we believe you will stay with us, once you have experienced our work and our approach.  That's why we are making this offer.
Book
Book in your Audi, VW, Bentley, SEAT or Skoda using our form or call our team on 0208 2000 995.
Fleet Manager, Fleet Van Servicing Centre North London.

Whilst travelling to you you ordered the part, and an hour after my initial call my van was on the lift and a new starter-motor was being fitted. An hour later I was on my way back to work. I cannot thank you enough for your help. Not only did you go out of your way to keep us working, you did it at a very sensible price.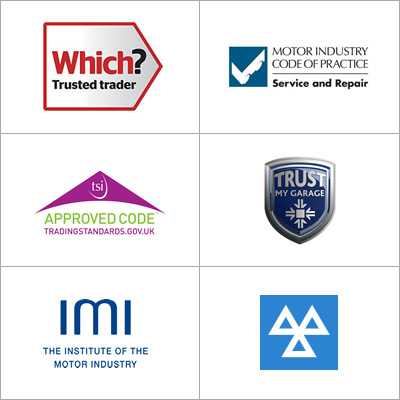 Your local Audi, VW, Seat, Skoda & Bentley garage in North London