What We Do
Russell Automotive Centre is based in Kingsbury in North-West London. We are London's leading independent Audi, Volkswagen, Seat, Skoda and Bentley specialist.
Our services include regular general car and van maintenance, repairs and MOTs. We also offer performance upgrade options. We welcome private motorists and fleet managers to contact us or to visit us.
We pride ourselves on being able to undertake all the repairs and servicing activities that you would expect from a main dealer. The difference is that when you choose to work with Russell Automotive Centre, you will save up to 50% of the labour costs.
We never cut corners in order to cut costs. We use genuine manufacturers' parts in all our work, and our staff are all qualified and experienced in working on the makes of vehicle we specialise in Audi, Volkswagen, Seat, Skoda and Bentley.
We offer a variety of convenient options to make life that little bit moire simple. Services include free use of our courtesy car or van (Terms apply), free local collection and delivery, out-of-hours key drop and a comfortable waiting lounge should you choose to wait with free wi-fi, hot drinks and TV.
You can be confident you have come to the right place when you choose Russell Automotive Centre. Please take a look below at the principal services we can offer you.
Our Vehicle Services
Full services of your Audi, VW, SEAT, Skoda or Bentley
Small services/oil change services
Inspection services
Servicing your vehicle with Russell Automotive Centre will not affect your manufacturer's warranty.
Repair & Maintenance
We undertake all types of repairs covering mechanical and electrical faults. We have the skills, the tools and the experience to solve the problems you bring us. We have other garages regularly book their customers cars with us to diagnose the more difficult and complicated symptoms.
MOTs
If you drive a vehicle that is more than three years old it is a legal requirement for it to have an MOT test every year.
We undertake Audi, VW, Skoda, SEAT and Bentley MOTs for private cars, for fleets of cars, for leasing companies and for companies using vans.
Leased Cars
If you run a fleet of vehicles, find out how we can help you to constrain the costs of keeping your vehicles on the road.
If you lease your car and need a service, repair, maintenance or MOT for it then Russell Automotive Centre is able to assist!
Please tell your leasing company that we are part of the 1Link platform and are able to work on your vehicle. Nominate us as your preferred garage.
Wheel Alignment & Tyres
We have the equipment necessary to enable us to undertake tyre replacements and vehicle wheel alignment, including tracking.
We can refurbish alloy weeks that have become damaged or scratched.  We can also change the colour of your alloy wheels to any colour you choose.
Additional Services
When you leave your car with Russell Automotive Centre for any job – large or small – we pride ourselves on offering you excellent service. To complement this we offer all our customers a:
Free tyre depth check
Free oil level check
Free wash and vacuum
For all vehicles where our labour charge is for more than one hour's work.
We offer other services that our customers find useful, too. For example, we have an out-of-hours key drop-off facility, so that you can leave your keys with us at your convenience, even when we are closed.  If you break down at night, you can arrange to leave your keys safely with us, when you have your vehicle towed to our premises. Please ask us in advance for the location of our facility.
Performance Services
Russell Automotive Centre is an approved dealer for Revo performance software. Milltek performance exhausts and MSS KITS performance suspension.
Air Conditioning Service
If your car's air con doesn't seem as cold as it once did or there is a funny smell in the car, then it could be that your air conditioning needs a service.
We will not only re-gas the system but also add a deodorising agent to eliminate microbial, fungal and bacteria contamination.
Bodywork, Scratch & Dent Repairs
Accidents do happen, no matter how big or small choose us to put things right and no one will ever know. We guarantee you will gain a quality repair with all the latest equipment and fully skilled staff.
Book
Book your Car, Van or Minibus using our quick book from or call our team on 0208 2000 995.
Fleet Manager, Fleet Van Servicing Centre North London.

Whilst travelling to you you ordered the part, and an hour after my initial call my van was on the lift and a new starter-motor was being fitted. An hour later I was on my way back to work. I cannot thank you enough for your help. Not only did you go out of your way to keep us working, you did it at a very sensible price.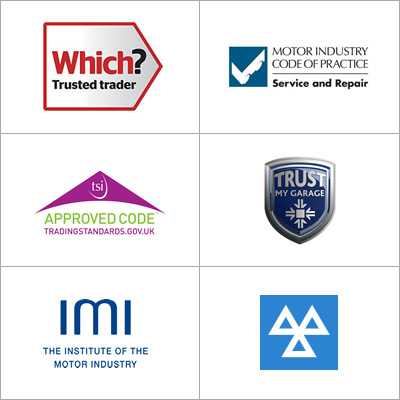 Your local Audi, VW, Seat, Skoda & Bentley garage in North London