Blocked oil pick up pipe
Wednesday 29 February, 2012
A very common problem of some Audi, VW, Seat and Skoda engines is a blocked oil pick up pipe.
It causes your oil pressure warning light to come on and will cause engine damage if the problem is not rectified.
This problem is usually caused by a blocked oil pick up pipe.
(As with any red warning light on you should stop the vehicle straight away.)
Here at Russell Automotive Centre London's Leading Audi, VW, Seat and Skoda Specialist we are very familiar with this type of problem.
The oil pick up pipe has a gauze/filter that stops large particles going into the oil system. Over time this gauze can become blocked causing oil not to be supplied to the oil pump.
To rectify this we drained the engine oil, removed the engine sump, removed the oil pick up pipe and cleaned the blocked gauze.
You can see from the before and after pictures how blocked the gauze was. We shone a light through the gauze and you can only see a few spots of light through the blockage.
After we cleaned the gauze you can see from the picture that you can see clean through.
This is a very cost effective repair that we have carried out many times.
We have heard from customers before where the complete oil pump has been replaced by other garages to cure this problem and at huge expense. They wished they had come to us first.
For correct diagnosis and award winning service please contact Russell Automotive Centre, London's Leading Audi, VW, Seat and Skoda Specialists.
Book
Book in your Audi, VW, Bentley, SEAT or Skoda using our form or call our team on 0208 2000 995.
Fleet Manager, Fleet Van Servicing Centre North London.

Whilst travelling to you you ordered the part, and an hour after my initial call my van was on the lift and a new starter-motor was being fitted. An hour later I was on my way back to work. I cannot thank you enough for your help. Not only did you go out of your way to keep us working, you did it at a very sensible price.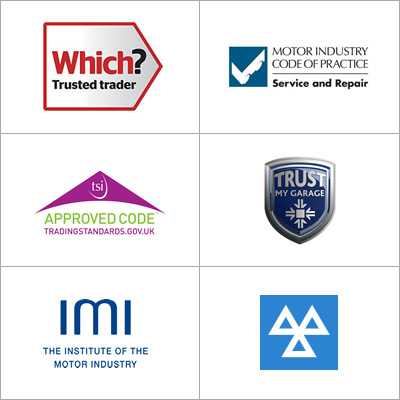 Your local Audi, VW, Seat, Skoda & Bentley garage in North London