Broken down? We'll get you moving again
Friday 23 December, 2011
Russell Automotive Centre, London's Leading Audi, VW, Seat and Skoda Specialist was able to help a stranded motorist yesterday, by quickly diagnosing and repairing a broken down vehicle.
Late yesterday afternoon at 4.30 we had a call from a local AA patrol man who had attended a broken down vehicle. (The driver was a local to us and was on his way to his daughter's house for the Christmas holidays.)
The AA patrol asked if we could look at the car as soon as possible so the driver wouldn't miss out on any of the festivities planned.
The car was recovered to us and we looked at it as soon as it arrived. We very quickly diagnosed that the clutch was at fault and needed to be replaced. We quickly informed the customer and told him the costs and he authorised us to remove the gearbox and replace the clutch assembly.
The following morning we had the clutch replaced and the vehicle delivered back to the customer's house so he could restart his journey.
The customer was very happy and was looking forward to his holiday ahead.
If you are unlucky and suffer a breakdown and are attended by the AA, RAC or other breakdown service you can request to have your car recovered to us for the diagnosis and repair. We are well known by the local AA and RAC patrols. We are also on the AA and RAC preferred garage lists.
To turn a bad situation into a happy resolution call Russell Automotive Centre, London's Leading Audi, VW, Seat and Skoda Specialist, and we'll get you moving again.
Book
Book in your Audi, VW, Bentley, SEAT or Skoda using our form or call our team on 0208 2000 995.
Fleet Manager, Fleet Van Servicing Centre North London.

Whilst travelling to you you ordered the part, and an hour after my initial call my van was on the lift and a new starter-motor was being fitted. An hour later I was on my way back to work. I cannot thank you enough for your help. Not only did you go out of your way to keep us working, you did it at a very sensible price.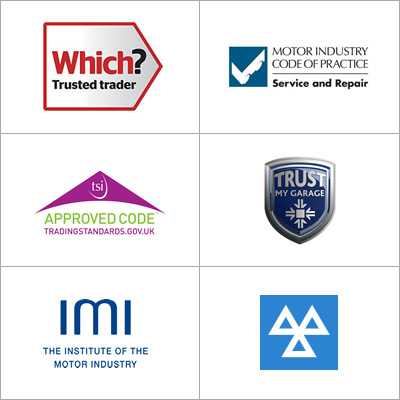 Your local Audi, VW, Seat, Skoda & Bentley garage in North London