Cheap service deals by other garages; in the end they are not so cheap!
Thursday 5 April, 2012
It is very easy to be tempted by what appears to be cheap service deals, but are they servicing the car the way it should be serviced? We are aware of other garages who are promoting what appears to be a cheaper service but you are not getting what your car really needs.
Most modern Audi, VW, Seat and Skoda vehicles run on a service routine called LONGLIFE servicing which means your car will tell you when it needs to be serviced.
This means that your car can possibly go to nearly 20,000 miles or two years between servicing.
Should you opt for one of the cheaper deals your cars service routine will be reset for FIXED or TIME and DISTANCE servicing, which means your car will need a service every 10,000 miles or 1 year, nearly twice as often resulting in your car possibly being over serviced!
So the end result, opting for a cheaper deal means that your car will need servicing nearly twice as often and costing you much more! Also your car was designed to have the benefits of longlife servicing to reduce the amount of visits the car needs to a garage.
For the correct service for your car at the best price that is supported by our Price Match Promise, Russell Automotive Centre, London's Leading Audi, VW, Seat and Skoda Specialist is the wise choice.
Here at Russell Automotive Centre we are well known as London's Leading Audi, VW, Seat and Skoda Specialist. So when you bring your car in for a routine service you can be sure you and your car will have the best experience.
couldn't be easier to have your car serviced at Russell Automotive Centre, once booked you and your car can rest at ease.
We can offer a FREE local collection and delivery service.
FREE use of our courtesy car (some Ts and Cs apply).
Large car park for ease of parking.
You car will be worked on by fully experienced Technicians.
All parts used are genuine.
All parts and labour are covered by a 2 year warranty.
Your car will receive a FREE wash and vacuum.
No work will ever be carried out without your authority.
Your car will receive the correct service; the type of servicing it was designed for.
Our service check list goes way beyond the manufactures requirements.
Russell Automotive Centre is London's Leading Audi, VW, Seat and Skoda Specialist.
Russell Automotive Centre is London's only Award Winning Specialist.
Russell Automotive Centre sets the standards that other independents try to follow.
Book
Book in your Audi, VW, Bentley, SEAT or Skoda using our form or call our team on 0208 2000 995.
Fleet Manager, Fleet Van Servicing Centre North London.

Whilst travelling to you you ordered the part, and an hour after my initial call my van was on the lift and a new starter-motor was being fitted. An hour later I was on my way back to work. I cannot thank you enough for your help. Not only did you go out of your way to keep us working, you did it at a very sensible price.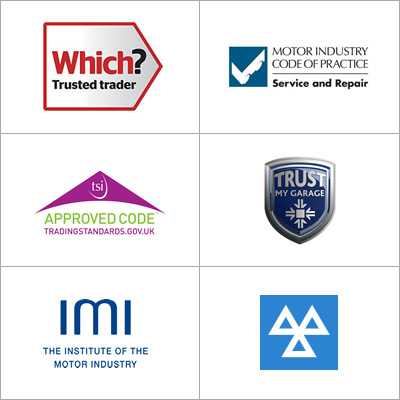 Your local Audi, VW, Seat, Skoda & Bentley garage in North London