Diesel particulate filter (DPF) check now required in MOT test
Tuesday 14 January, 2014
For many years we have turned down requests by our customers to remove their DPF's Diesel Particulate Filter. This may have lost us some work, and perhaps customers but we were sure at some point the DPF would be included in the MOT test. It would now seem our reluctance to do this was indeed the right decision and saved our customers from wasting their money.
VOSA have announced that from February 2014 if the DPF was fitted as standard it needs to be there or it will fail its MOT test. "The vehicle will automatically fail the MOT test if the filter had been fitted as standard but is found to be no longer present."
Tests for diesel cars and lorries are to be tightened up to ensure vehicles have a critical exhaust filter if one had originally been fitted as standard, Roads Minister Robert Goodwill has announced. Garages and testing stations will be required check for a diesel particulate filter (DPF) in the inspection of the exhaust system as part of the MOT test (or annual test for heavy vehicles) from February 2014. The vehicle will automatically fail the MOT test if the filter had been fitted as standard but is found to be no longer present. The filter works by trapping solid particulate matter from exhaust gases. This type of filter has been in use for more than 20 years and helps meet European emission standards, improving air quality and health standards. Some firms offer services to remove the filter, claiming it will improve the economy. But it is an offence to drive a vehicle that has been modified this way, as it will no longer meet the emissions standards the car achieved when it was approved for sale in the UK. Roads Minister Robert Goodwill said: I am very concerned that vehicles are being modified in a way that is clearly detrimental to people's health and undoes the hard work car manufacturers have taken to improve emissions standards. It has become apparent the government had to intervene to clarify the position on particulate filter removal given the unacceptable negative impact on air quality. This change to the MOT tests makes it clear – if you have this filter removed from your car it will fail the test. The filters need to be 'regenerated' regularly through burning the soot to gas at a very high temperature, leaving behind a residue. If not carried out properly, regeneration can lead to a build up of soot, which can affect performance. This has led to some diesel vehicle owners opting to remove the filter, which makes their car illegal for road use.
If you have had your DPF removed and want us to fit a new on for you call us on 0208 2000 995.
If you have bought a car and don't know if it has been removed let us check it out for you for you.
Book
Book in your Audi, VW, Bentley, SEAT or Skoda using our form or call our team on 0208 2000 995.
Fleet Manager, Fleet Van Servicing Centre North London.

Whilst travelling to you you ordered the part, and an hour after my initial call my van was on the lift and a new starter-motor was being fitted. An hour later I was on my way back to work. I cannot thank you enough for your help. Not only did you go out of your way to keep us working, you did it at a very sensible price.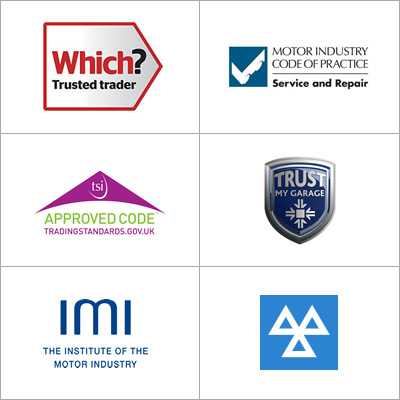 Your local Audi, VW, Seat, Skoda & Bentley garage in North London