Free Anti Tamper Number Plate Screws
Thursday 9 May, 2013
Stop thieves in their tracks! By making a simple change to tamper proof screws for your number plate; you can reduce the risk of number plate theft. What will it cost? Nothing!
Your Safer Neighbourhood Team in conjunction with Russell Automotive Centre & Garage Express will be holding an event where the tamper proof screws will be fitted for FREE.
Motorists can turn up on the day or after and the correct screws will be fitted depending on the make and model of the car. Neighbourhood officers will also be available to offer other crime prevention advice. No appointment is necessary.
Number plate thefts continue to be a problem nationally and have increased in recent years. This is partly due to an increase in the use of speed cameras, rise in petrol costs and charges for use of certain roads. We are really pleased to receive the support of Russell Automotive Centre & Garage Express to help us reduce crime in this area.
If you see any suspicious activity ring 101 or in an emergency 999.
Time: 11-2pm
Date: 13/5/13
Venue Unit 15 Kingsbury Trading Estate, Barningham Way (off Church Lane) NW9 8AU
In conjunction with the local police, Russell Automotive Centre and Garage Express are having an open day to fit anti tamper number plate screws to your car on 13th May 2013.
If you would like to take advantage of this free offer and pick up some crime prevention advice from the local police just pop down, no appointment necessary.
Stolen number plates are allowing people to get away with several offences, including:
Driving away from petrol stations without paying ('bilking').
Dodging the London congestion charge.
Evading speed camera fines.
"Cloning"
Cars with stolen number plates are often used as getaway vehicles in more serious crimes.
If the number plates are stolen from your car you should report it straight away – you might start receiving parking fines, speeding fines or worse as number plates are used to disguise the identity of cars used in a wide range of crimes.
Number plate theft is a big problem – rates have more than doubled in the last five years and there were at least 40,000 cases last year. Thefts from cars are significantly under-reported.
According to the DVLA Stolen plates are used by criminals to:
Change the identity of stolen cars so they can be sold
Disguise cars used in activities like ram-raiding or driving from petrol stations without paying
Evade congestion charges, parking and speeding fines
If your plates are stolen
Contact the Police immediately.
It may seem trivial at the time but it's no fun if you subsequently start receiving fixed penalty notices or are suspected of committing crimes yourself.
The benefits of not having your number plates stolen are:
Fewer motorists facing fines for crimes they didn't commit
Fewer motorists innocently buying cars that turns out to be stolen
Reduced incidents of fuel theft
Russell Automotive Centre in conjunction with the local police helping to fight crime.
Book
Book in your Audi, VW, Bentley, SEAT or Skoda using our form or call our team on 0208 2000 995.
Fleet Manager, Fleet Van Servicing Centre North London.

Whilst travelling to you you ordered the part, and an hour after my initial call my van was on the lift and a new starter-motor was being fitted. An hour later I was on my way back to work. I cannot thank you enough for your help. Not only did you go out of your way to keep us working, you did it at a very sensible price.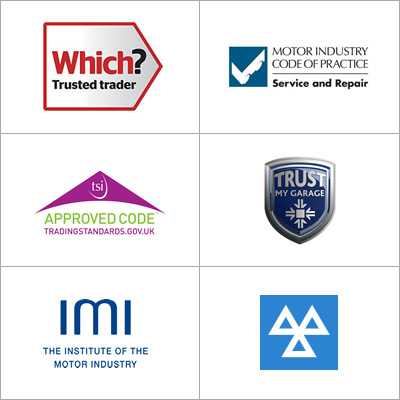 Your local Audi, VW, Seat, Skoda & Bentley garage in North London