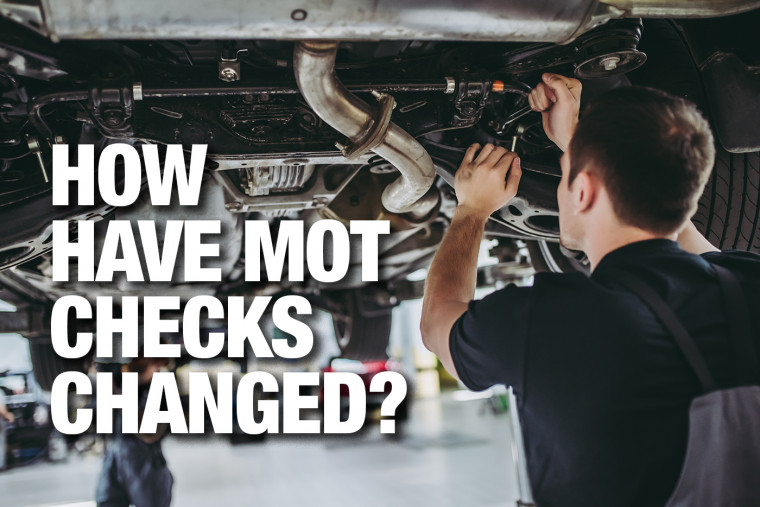 MOTs are changing in 2018 – What it means to you
Friday 25 May, 2018
Here at Russell Automotive Centre, based in North London, we are committed staying up to date on all the changing regulations with regards to car servicing and MOTs. We ensure that all our customers are fully informed on any changes and how they may affect their car servicing and MOT pans.
In May 2018, the standard car MOT Test will be changing to incorporate significantly more stringent pass standards for diesel cars and vans by introducing new defect classes
So if you currently own a diesel car, how will these changes actually affect you?
The MOT Changes
One of the most significant changes is how each fault is categorised. There is now the introduction of:
Minor problems are simply documented and logged as an issue with the car owner informed and advised to have the problem fixed. However, with a minor issue the car is still able to pass the MOT test. The defects and problems at this level will be recorded on the car's MOT certificate with the addition now being placed online.
Any car that has either a Major or Dangerous fault discovered will have an immediate fail of MOT.
Emission Test
There is now additional pressure being placed on the car or van emission levels as part of the MOT test. The MOT tester is now required to fail the vehicle if there are any signs of smoke. Alongside the "visible smoke check" there is now the requirement to ensure that the MOT centre test the Diesel Particulate Filter to confirm that it is actually still fitted, as some drivers have been known to remove the filter in the hope that it will improve performance and fuel economy.
They will also be checking that if the filter remains fitted that there is no evidence of it being tampered with in any way. If either tampering or removal has been found, then the car or van will be an immediate fail.
Fluid Leaks
In addition to the emissions test, the new MOT will carry out a check to determine if there are "any fluid leaks that pose a threat to the environment". This will include fluids such as brake fluid as well as oil.
Further Additions to the MOT Test
The changes being made are comprehensive as are looking to address safety as well as environment issues. The new test from 20thMay will also include more rigorous checks on factors such as:
Prop shafts
Rear drive shafts
Security and condition of the vehicles bumpers
Reversing lights (vehicles that were first used from Sept. 2009)
Daytime running lights (vehicles that were first used from March 2018)
Front fog lights (vehicles that were first used from March 2018)
Driver cab security
Driver cab steps
The overall condition of the floor
The under tray security
Noise suppression material
Engine malfunction indicator lamp
In addition to the more rigorous tests there are further test included in the new MOT that all motorists should be aware of, include:
Sight of the car or vans tyres are obviously underinflated
That the current brake fluid has been contaminated in some way
Evidence that there are any fluid leaks posing an environmental risk
Noted that the brake pad warning lights and if the brake pads or discs are missing
The car or van reversing lights are working on vehicles first used from 1 September 2009
Headlight washers are functioning properly on vehicles first used from 1 September 2009 (if they have them)
that the daytime running lights are working correctly on vehicles first used from 1 March 2018 (most of these vehicles will have their first MOT in 2021 when they're 3 years old)
The style of the MOT certificate is also changing
It is also who noting that the MOT certificate itself is changing. The new certificate has been redesigned to include the additions but to also make it clearer and easier for the vehicle owner to understand.
Some cars or vans won't need an MOT
It is also worth noting that, when the rules change on 20 May 2018, vehicles won't need an MOT from the 40th anniversary of when they were registered unless they have been substantially changed. This is an important change for those that own vintage.
As can be seen, there are a large number of changes being introduced which may have an impact on your car, particularly if you have a diesel car or van. We are fully prepared to implement the changes for our customers, so if you would like to book your Audi, Bentley, SEAT, Skoda or VW for your next MOT, we will be delighted to help.
We are offer MOTs at the competitive price of £34.95 including one free re-test should the vehicle not pass first time.
Book
Book in your Audi, VW, Bentley, SEAT or Skoda using our form or call our team on 0208 2000 995.
Fleet Manager, Fleet Van Servicing Centre North London.

Whilst travelling to you you ordered the part, and an hour after my initial call my van was on the lift and a new starter-motor was being fitted. An hour later I was on my way back to work. I cannot thank you enough for your help. Not only did you go out of your way to keep us working, you did it at a very sensible price.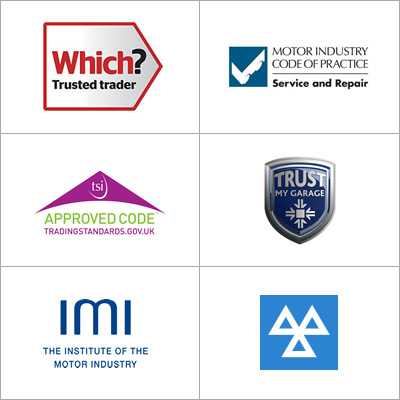 Your local Audi, VW, Seat, Skoda & Bentley garage in North London