RAC London's Top 10 Tips for Safe Winter Driving
Monday 10 December, 2012
Fancy a hassle-free winter on the road? Then run your car through our handy checklist for Top 10 Tips for safe Winter driving for your Audi, VW, Seat, Skoda & Bentley.
We REALLY hope you don't break down, get stranded or have an accident but if anything not-so-merry does happen, you'll be as prepared as you can be!
You can tick off most of these checks yourself and your garage can help with the rest.
Carry an ice scraper and de-icer spray.
Make sure there's enough antifreeze in your car's cooling system.
Top up your washer bottle with a mix of water and screen-wash solution to prevent it from freezing.
Don't stop at 2 and 3! Check ALL fluid levels in your car: the oil, brake fluid and power steering fluid.
Check your wiper blades and replace them if they're worn – it makes a big difference in heavy rain or snow.
Inspect your tyres for signs of uneven wear and deep-enough tread – 1.6mm is the legal limit, 3mm is recommended.
Listen for the engine turning over slowly when starting – it's a sign the battery could need replacing so have it checked.
Ensure your car's servicing is up to date. Don't risk getting stranded in poor weather conditions because a fault suddenly develops.
Make sure all lights are in full working order – it gets dark early these days.
And finally, the Just-In-Case list: mobile phone charger, warm waterproof coat, gloves, boots, torch, water, chocolate, shovel, warning triangle, high-visibility vest.
Book
Book in your Audi, VW, Bentley, SEAT or Skoda using our form or call our team on 0208 2000 995.
Fleet Manager, Fleet Van Servicing Centre North London.

Whilst travelling to you you ordered the part, and an hour after my initial call my van was on the lift and a new starter-motor was being fitted. An hour later I was on my way back to work. I cannot thank you enough for your help. Not only did you go out of your way to keep us working, you did it at a very sensible price.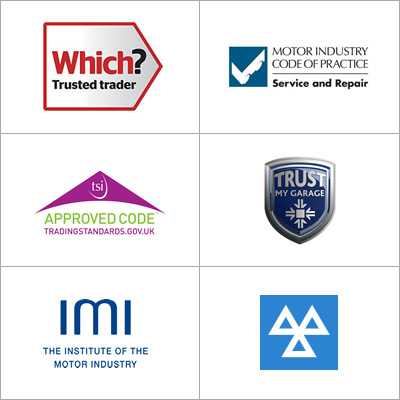 Your local Audi, VW, Seat, Skoda & Bentley garage in North London