The Queen, the Jubilee & Bentley
Monday 4 June, 2012
Whilst there is much talk about the Queen and her achievements over the last 60 years, little has been said about her cars over this time.
There are some little known facts about the Queen and her cars that we thought it would be interesting to share to mark her Jubilee weekend.
Did you know that the Queen uses cars that don't have any number plates? There are no registration details on either the front or back of her vehicles. This number plate exemption only applies to the Queen – the rest of the Royal Family all have to have number plates.
The Queens' fleet of cars include a Bentley (we are pleased to hear that! – a new customer for us perhaps?!). In addition she also owns Daimlers and Rolls Royces. No doubt she will be making good use of them during her Diamond Jubilee tour. We were very pleased to see her climb out of one to go on the Diamond Jubilee Flotilla. The Bentley had been customised with a Royal Standard on the roof. This one did have a number plate; a brand new '61' plate.
Her car fleet are used to travelling as they are often fly to the overseas destinations that the Queen visits on her official tours. We assume they don't travel Ryanair – can you imagine the additional charges?
The state cars all sport the same claret livery as well as displaying a mascot on her cars of St George slaying the Dragon.
In honour of the Jubilee, Bentley has manufactured 60 hand-crafted limited-edition Mulsannes model, sporting the Diamond Jubilee Edition designation, to represent Her Majesty's reign.
The Mulsannes feature bespoke embroidery on all four headrests in gold stitching, veneered picnic tables in the rear cabin decorated with a gold overlay depicting a royal carriage used for state occasions, as well as hide cushions with the same motif.
If you know anyone privileged enough to purchase one – let us know!
This years Goodwood Festival of Speed offers a rare opportunity to see some of the Queens cars for yourselves. They will showcase several historic vehicles from her majesty's collection, including the 1961 Rolls Royce Phantom V state Limousine, 1956 Ford Zaphyr Estate, and also the 1974 Rover P5B.
Book
Book in your Audi, VW, Bentley, SEAT or Skoda using our form or call our team on 0208 2000 995.
Fleet Manager, Fleet Van Servicing Centre North London.

Whilst travelling to you you ordered the part, and an hour after my initial call my van was on the lift and a new starter-motor was being fitted. An hour later I was on my way back to work. I cannot thank you enough for your help. Not only did you go out of your way to keep us working, you did it at a very sensible price.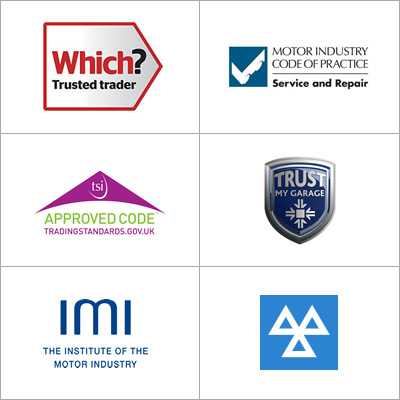 Your local Audi, VW, Seat, Skoda & Bentley garage in North London