We are five! Birthday cake, happy memories and a giant puppy
Monday 5 November, 2012
VAG car experts Russell Automotive Centre celebrate half a decade in business by looking back at the highs and lows of the past five years.
Just about everyone who's popped in to see us in the past week has waddled back out after their visit. Why? Because we're celebrating five years in business and that means cake for everybody! All November! And it also means it's time for a spot of reminiscing…
Are we really five already? It feels like the years have zoomed past since we first opened for business on 5 November 2007 with a staff of just two – myself and my other half Jane.
We've had our share of highs and lows during our short but action-packed time here in Kingsbury. One date that stands out is 21 December 2009. In heavy snow, with a skeleton staff and our sister company Garage Express launching on the same day, we opened the doors to Unit 15 (below) where RAC London lives today. Stressed??!!
Unit 15, The building work is just about to start.
But we love what we do. We're always keen to change perceptions of the independent motor sector by proving you don't need a huge chrome and glass dealer building to offer great service.
Often people expect to have to kill time in a grubby cube at an independent garage. That's why we get a kick out of watching client's faces when they walk into our welcoming space to be greeted by snacks, Wi-Fi and fun stuff for their kids.
I know modesty is a virtue but business awards are welcome proof we're giving customers what they need, so please allow a tiny bit of trumpet blowing. A real high point for us was winning the 2008 Audi Driver – Best Independent Service Provider within 10 months of opening, and when we won it for the fifth time in a row last month many corks were popped!! We're genuinely touched people continue to show their appreciation by taking the time to vote for us.
RAC London has developed in all sorts of interesting ways. Since March 2010 we've been offering in-house MOTs and earlier this year we were very pleased to welcome Bentley to the family of cars we service.
And we've had some great people on the team too, but only one four-legged member: our fluffy mascot Poppy, who bounced in as an eight-week-old puppy last November. See photo below (not actual size). Say 'Awww'.
Finally we'd like to say a huge thank you to all our staff, business supporters, professional comrades and great customers for keeping us on the road so far. Five years old is barely out of toddlerhood so we hope to keep rolling till we're old and grey and that you all come along for the ride.
Now come and see us soon or there won't be any cake left!
Book
Book in your Audi, VW, Bentley, SEAT or Skoda using our form or call our team on 0208 2000 995.
Fleet Manager, Fleet Van Servicing Centre North London.

Whilst travelling to you you ordered the part, and an hour after my initial call my van was on the lift and a new starter-motor was being fitted. An hour later I was on my way back to work. I cannot thank you enough for your help. Not only did you go out of your way to keep us working, you did it at a very sensible price.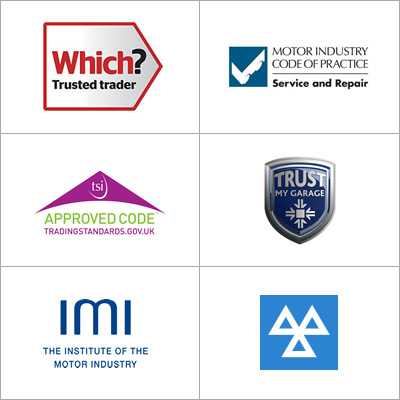 Your local Audi, VW, Seat, Skoda & Bentley garage in North London