What exactly is Revo Technik?
Monday 9 July, 2012
Wouldn't it be nice to just open up the possibility of stretching life's limits? Credit card limits, the limits on our free time? Well we aren't able to help with all of life's restrictions but at least there is an answer to stretching your car's engine limit.
Russell Automotive Centre is an official Revo Technik dealer focused on increasing your car's performance. Great if you want a little more power in your engine without changing your engine size by buying yet another car. Great if you enjoy driving and want to experience the improved drivability and performance of your car.
So there is no need to trade your car in for a bigger engine size and great to have the possibilities to save money at the pump by increasing the miles per gallon the Revo software upgrade could grant you. Two great cost effective reasons to get a Revo upgrade!
What exactly is Revo Technik?
Revo is a performance upgrade option for your car sometimes called remapping or flashing. We tap into the car's onboard computer and overwrite your existing engine data and by flashing the computer with our Revo technology the car will reconfigure to the new data in its engine control unit and respond better than ever!
Why do I want it?
Fuel efficient – you could save more miles to the gallon making it a cost effective option. There are great potential savings to be made at the pump – at least that is one way to beat the rising fuel prices!
Revo will increase the power (torque) of the engine. This will mean it has a bigger BHP (break horse power) and in theory you will be able to increase the speed of your 0-60 mph!
The car will be more responsive to your right foot!
Who would want one?
Revo appeals to a wide market.
Long distance business drivers who clock up lots of miles
People who pull a heavy load (i.e. caravan or a trailer/horsebox)
People who want the ultimate performance from their car
Anyone that owns a VAG brand (Audi, VW, Seat, Skoda & Bentley)
Someone that wants to have a bit more power under their right foot but doesn't want to upgrade their car to a new model
What cars can have their performance improved?
Revo works really well with all VAG (Audi, VW, Seat, Skoda & Bentley) cars including the popular VAG Petrol and Diesel engines;
2.0 TFSI
2.0 common rail diesels
VW Golf
Audi TT
Seat Leon
Skoda Octavia
VW commercial vehicles including the Transporter benefit from more power and higher torque for transporting heavy loads.
Audi cars love the extra power particularly
Audi RS models
Audi R8 V8 4.2L
Audi R8 V10 5.2L
Like what you are reading? For a limited time only Russell Automotive Centre is offering 20% off Stage 1 Revo engine software until 31st July 2012. As London's Leading Audi, VW, Seat, Skoda & Bentley specialist you can be sure we will give the best care and attention for you and your car!
We are empowering London!
Book
Book in your Audi, VW, Bentley, SEAT or Skoda using our form or call our team on 0208 2000 995.
Fleet Manager, Fleet Van Servicing Centre North London.

Whilst travelling to you you ordered the part, and an hour after my initial call my van was on the lift and a new starter-motor was being fitted. An hour later I was on my way back to work. I cannot thank you enough for your help. Not only did you go out of your way to keep us working, you did it at a very sensible price.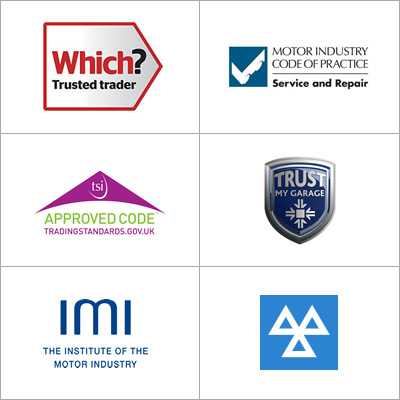 Your local Audi, VW, Seat, Skoda & Bentley garage in North London