Audi winners for the 8th Year in a row!
Monday 26 October, 2015
Russell Automotive Centre wins Gold Audi Award
Once again our team at Russell Automotive Centre in Kingsbury are celebrating winning an industry award.
As an Audi service & repair specialist we picked up the Gold award for best Independent Service Provider at the annual Audi Driver International awards held in Swindon. Our Co-director Jane Russell says; 'It's the eighth year in a row that we have been awarded the title and each year is just as thrilling!'
The awards ceremony takes place in October each year at Swindon Hilton following a reception hosted by Swindon Audi. The evening gala and awards ceremony follows the daytime Audi Driver International event at Castle Combe race circuit open to all Audi enthusiasts and clubs.
In reference to the daytime event and the aborted technical panel Q & A session; Steve Russell, our co-director and Audi Master Technician said, 'It was great to meet and greet in an impromptu style some Audi fans who loved to talk about the technical changes and developments of the manufacturer. In a change to the usual forum style of which I sit on the panel as an invited expert, this year turned into a mingle discussing all things Audi related including the very topical emissions issue.'
We have been very active in the last few months. This most recent award follows the accreditation in September by the Institute of the Motor Industry as a Recognised Employer of professionals in the automotive industry. The plaque and certificates were presented to the garage and our team by the Mayor of Brent; Councillor Lesley Jones MBE.
Jane Russell said; 'It's been a great year for the business. Not only have we kept our title as the best Independent Audi Service Provider, but we have made steps towards our vision to help change the automotive industry into a professional, ethical and trustworthy arena to install confidence for consumers. As an independent it's really important we spread the message that there is an alternative to using main dealers and paying high labour rates.'
Book
Book in your Audi, VW, Bentley, SEAT or Skoda using our form or call our team on 0208 2000 995.
Fleet Manager, Fleet Van Servicing Centre North London.

Whilst travelling to you you ordered the part, and an hour after my initial call my van was on the lift and a new starter-motor was being fitted. An hour later I was on my way back to work. I cannot thank you enough for your help. Not only did you go out of your way to keep us working, you did it at a very sensible price.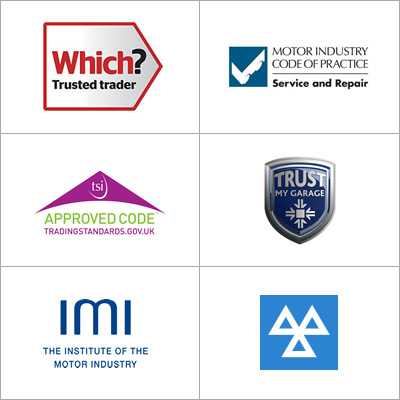 Your local Audi, VW, Seat, Skoda & Bentley garage in North London