IMI Presentation with the Mayor of Brent
Friday 18 September, 2015
On 14th September 2015 Russell Automotive Centre and its sister garage; Garage Express welcomed the Mayor Brent Cllr Lesley Jones MBE into our reception. The Mayor presented to both the garages and staff certificates of accreditation to the Institute of Motor Industry.
The Institute of Motor Industry (IMI) is the professional association for individuals and is the Sector Skills Council for the automotive industry. Becoming a member of the IMI is the closest thing currently available before full licensing is mandatory. Becoming an IMI member means the individual is recognised as a professional in the sector.
Currently there is no legal requirement for the automotive industry to be licensed. Ultimately this means anyone with tools can work on your vehicle. Unqualified people working on vehicles raise issues of safety not only to the driver but to all road users.
Both Russell Automotive Centre & Garage Express were proud to be part of the IMI as it mirrors their own ethos and mission statement to improve the reputation of the automotive industry.
IMI CEO Steve Nash said this; 'It is highly commendable that garages like Russell Automotive Centre have invested in the skills of their employees and are working to a professional standard for the greater good of the customer and the sector. Joining the IMI Employer Recognition Scheme is a well-deserved achievement and the IMI is very proud to have Russell Automotive on board.'
The event was attended by a number of industry professionals, press and the employees of the Russell Automotive Centre & Garage Express.
As a first for both garages the event was streamed live via Periscope. Watch the full presentation here via YouTube https://youtu.be/N-RFKITCVtU
Book
Book in your Audi, VW, Bentley, SEAT or Skoda using our form or call our team on 0208 2000 995.
Fleet Manager, Fleet Van Servicing Centre North London.

Whilst travelling to you you ordered the part, and an hour after my initial call my van was on the lift and a new starter-motor was being fitted. An hour later I was on my way back to work. I cannot thank you enough for your help. Not only did you go out of your way to keep us working, you did it at a very sensible price.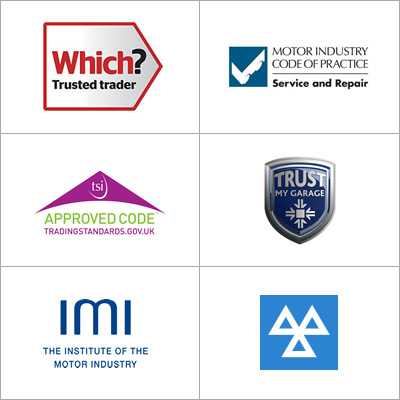 Your local Audi, VW, Seat, Skoda & Bentley garage in North London