Automatic gearbox banging into gear
Friday 9 March, 2012
We were asked to diagnose a Volkswagen Touareg that was intermittently becoming unpleasant to drive due to the automatic gearbox banging into gear when the gears were changed.
We carried out lengthy diagnosis and road testing to confirm the fault.
We used our fully up to date VAS 5051B (Russell Automotive Centre is the only Award winning Specialist in London with the same up to date diagnosis equipment as a main dealer.) and of course the skill and knowledge of our specialist technicians to correctly diagnose the fault.
The fault, due to its intermittent nature was difficult to track down but after testing we confirmed the gearbox valve body inside the automatic gearbox was at fault.
The valve body controls the flow automatic transmission fluid (ATF) to the different parts of the gearbox.
We had to disassemble parts of the gearbox and replaced the gearbox valve body.
After replacement the new valve body in the gearbox was fully adapted and basic set using our VAS 5051B. The ATF was also replenished using our specialist charging tool.
The car was then fully tested and the problem was now fully resolved.
Gearbox problems can be difficult to diagnose but here at Russell Automotive Centre, London's Leading Audi, VW, Seat and Skoda Specialist we have the correct tools and technical skill to diagnose these and any other type of problem.
For correct diagnosis and to be sure of a 100% cure to any problem call London's Leading Audi, VW, Seat and Skoda Specialist.
Book
Book in your Audi, VW, Bentley, SEAT or Skoda using our form or call our team on 0208 2000 995.
Fleet Manager, Fleet Van Servicing Centre North London.

Whilst travelling to you you ordered the part, and an hour after my initial call my van was on the lift and a new starter-motor was being fitted. An hour later I was on my way back to work. I cannot thank you enough for your help. Not only did you go out of your way to keep us working, you did it at a very sensible price.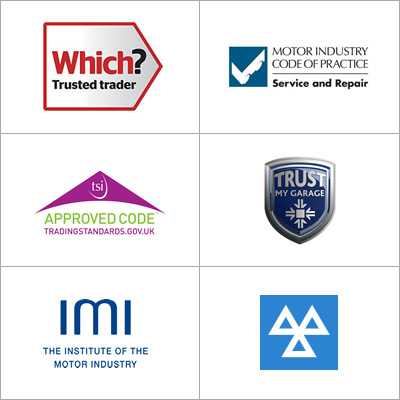 Your local Audi, VW, Seat, Skoda & Bentley garage in North London