Turbo under boosting
Wednesday 7 March, 2012
We were asked by one of our customers to investigate a lack of power above 50 miles per hour – to all purposes they were experiencing the turbo under boosting.
We carried out a road test and confirmed the problem.
We then carried out full diagnosis with our fully up to date VAS 5051B.
Russell Automotive Centre is the ONLY Award Winning Specialist in London with same fully up to date diagnosis equipment as a main dealer.
We diagnosed an intermittently faulty turbo charger, we suspected the variable vanes inside the turbo were not moving smoothly and were becoming seized.
We removed the turbo and then disassembled it to confirm the problem.
Follow this link to our youtube channel to see the variable vanes moving. Russell Automotive's youtube channel.
As we suspected, the variable vanes that were connected to the actuator linkage were not moving smoothly and were causing the lack of power.
A new turbo was fitted and the problem was completely rectified.
For a correct diagnosis from fully experienced Technicians using the latest up to date diagnosis equipment and tools call Russell Automotive Centre, London's Leading Audi, VW, Seat and Skoda Specialist. 0208 2000 995.
At Russell Automotive Centre we will guarantee to beat any other quote for the supply and fit of turbo chargers.
Book
Book in your Audi, VW, Bentley, SEAT or Skoda using our form or call our team on 0208 2000 995.
Fleet Manager, Fleet Van Servicing Centre North London.

Whilst travelling to you you ordered the part, and an hour after my initial call my van was on the lift and a new starter-motor was being fitted. An hour later I was on my way back to work. I cannot thank you enough for your help. Not only did you go out of your way to keep us working, you did it at a very sensible price.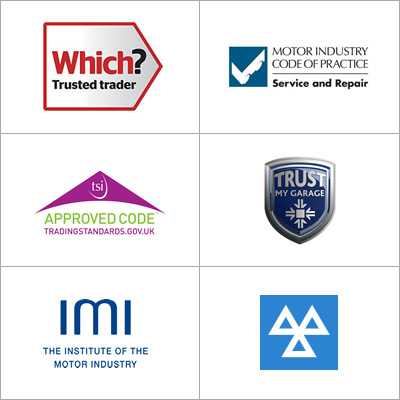 Your local Audi, VW, Seat, Skoda & Bentley garage in North London