Award winning service continues at Russell Automotive Centre
Thursday 18 November, 2021
Despite the challenging times that all businesses have experienced over the last 18 months, as an independent VW Group specialist, we have continued to provide top quality service and repairs for our Audi, VW, SEAT, Skoda and Bentley customers.
In recognition of our commitment to putting our customers first, we are delighted to have won several awards this year. These awards add to our rich heritage of service delivery, and we are extremely grateful to all our customers that have nominated us and supported us with these fantastic achievements.
The Prestige Awards Winner 2020/2021
We are extremely proud to have won the Vehicle Servicing Specialists of the Year award for the London and South East region.
The judging panel were impressed with our advanced maintenance and upgrade services which go much further than most other regular automotive centres. It was felt that this advanced approach helps our customers to upgrade their car's performance to the next level, much more than simply maintaining the car's existing standard.
The judging panel were also struck by our expertise in servicing cars within the Volkswagen Group. As part of the published result, the Prestige Awards wrote "In the safe hands of the friendly and accommodating mechanics, clients know their vehicle is going to be treated with greater attention and given a more high-spec finish than a generalised vehicle servicing centre."
Top Garage 2021 Finalists
We were also delighted to have been included as finalists for the Top Garage 2021 awards.
The Top Garage awards recognises the businesses that provide the highest quality maintenance and services to the customers. The competition not only assesses garages on their expertise in servicing, repairs, and maintenance but they also include aspects such as investment, planning and customer care.
Nitesh Mistry, Director at Russell Automotive Centre said "We are both proud and delighted to have been won such prestige industry awards again. We feel it illustrates our continued commitment to delivering top quality and value for money services to all our customers"
Our pledge to our customers is that we will continue to strive on delivering the best quality of service for their vehicles in the years to come.
Book
Book in your Audi, VW, Bentley, SEAT or Skoda using our form or call our team on 0208 2000 995.
Fleet Manager, Fleet Van Servicing Centre North London.

Whilst travelling to you you ordered the part, and an hour after my initial call my van was on the lift and a new starter-motor was being fitted. An hour later I was on my way back to work. I cannot thank you enough for your help. Not only did you go out of your way to keep us working, you did it at a very sensible price.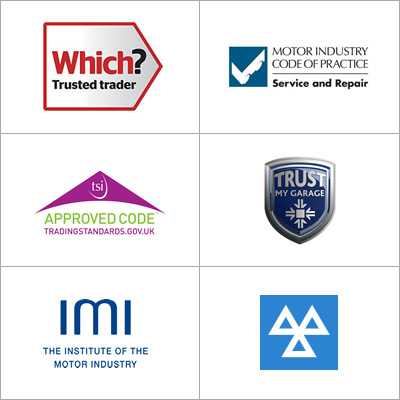 Your local Audi, VW, Seat, Skoda & Bentley garage in North London