Buying a Second-Hand Car this Autumn?
Friday 7 September, 2012
Our Tips for Getting It Right
Apologies for stating the obvious, but here at RAC-London we see a lot of cars. So we know what makes a good buy – and a not so good buy.
This is a busy time for the second-hand car market so we wanted to share some advice on what to look for when you're buying a used car. Though by no means an exhaustive list, the following tips might help you avoid an expensive mistake. There are some dodgy sellers out there!
1. Request a full service history
This is essential, especially if all you know about cars is how to drive one. The service history lists all the repair and maintenance work that has been done on the vehicle.
It's particularly important to find out how old the cambelt is, as a worn or broken belt can lead to breakdown or full engine failure. Most cars have a cambelt, also known as a timing belt, which makes sure the engine valves work correctly. How often it should be replaced varies according to the make of car (check the manufacturer's manual for details) but it's generally every 60 to 90,000 miles.
You may be lucky enough to get the manufacturer's original service booklet with date stamps showing work done, or it might just be a bundle of paperwork. You should also be given the MOT certificates: these were issued on pre-printed coloured certificates until October 2011 and after that as plain paper printouts.
Without these to give you a solid idea of the car's history, we'd advise you to steer clear.
2. Do an HPI check
An HPI (Hire Purchase Information) check is a must when you're buying a second-hand car. It lets you know if a car has been stolen, written off (and may therefore be unsafe) or has any outstanding finance on it, for which you as the new owner would become responsible. For full details, visit www.hpicheck.com.
3. Has the car been 'clocked'?
Check the MOT certificates against the current mileage to ensure it hasn't been 'clocked'. This is an old con where the mileage clock is illegally altered to make it look like the car has done far fewer miles than it actually has. An HPI check can also verify this.
4. Check for body damage
Look closely at the car's bodywork – it may have been in a crash and the buyer isn't being upfront. An uneven paint finish could indicate a re-spray to cover damage and different-sized gaps between panels might mean sections have been replaced.
5. Get a professional inspection
For peace of mind, it's wise to have the car checked by a professional before you sign on the dotted line. It'll cost between £100 and £170 (estimates taken from AutoTrader, AA, RAC) but could save you a fortune in the long term if it stops you buying a dud.
We offer an inspection service from only £72 if you can bring the car to us. The other RAC (not to be confused with us!) and AA also offer vehicle safety checks with quick turnarounds.
6. Take a test drive
If possible, test drive the car. You may need to take along insurance documents to prove you're covered to drive any car. But if you can't get behind the wheel yourself, ask the seller to drive you around. Make sure the radio is off and listen for any unusual noises!
7. Do all the paperwork
You'd always ask for a receipt for a new telly or even just a pair of shoes, wouldn't you? This is a big purchase so make sure the seller writes a receipt, signs it and you both keep a copy.
You and the seller should also complete the appropriate sections of the car's V5C logbook to inform the DVLA of the transfer of ownership. And make sure the seller completes and gives you Section 2 to keep.
Buying a second-hand car can sometimes feel like a bit of a gamble, but if you keep your wits about you and our tips on hand, you should be feeling the wind in your hair in no time. Though if you didn't buy a convertible, that might mean there's a problem…
Book
Book in your Audi, VW, Bentley, SEAT or Skoda using our form or call our team on 0208 2000 995.
Fleet Manager, Fleet Van Servicing Centre North London.

Whilst travelling to you you ordered the part, and an hour after my initial call my van was on the lift and a new starter-motor was being fitted. An hour later I was on my way back to work. I cannot thank you enough for your help. Not only did you go out of your way to keep us working, you did it at a very sensible price.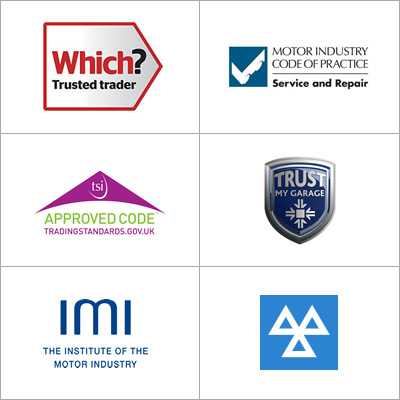 Your local Audi, VW, Seat, Skoda & Bentley garage in North London