Which Star's Driving Your Car?
Thursday 13 September, 2012
If you're reading this there's a good chance you're a fan of the VAG group of cars, or actually have a Volkswagen, Audi, Bentley, Seat or Skoda tucked up at home.
Now we all have guilty pleasures and, as a VAG fan, one of mine is having the occasional surf to check out which famous folks are driving the kind of cars we look after. And I can't help noticing that you're in pretty glamorous company if you have a VAG key jangling in your pocket. Read on!
A is for Audi
Not just any Audi, but the stunning R8, which is driven by no less than Bond, James B… (you get it) as Daniel Craig has been seen behind the wheel of his black beauty more than once. And though Hugh Grant may never have jumped out of a three-storey building on to a moving bus, he does share 007's car choice when he's not being terribly English on screen.
This is obviously a car with the X Factor (sorry) because one of the reality show's judges Tulisa Contostavlos drives a purple one and former contestant Harry Styles from boy band One Direction has recently splurged on a spangly new Coupe.
B is for Bentley
Across the pond, LA dwellers were recently treated to the amusing sight of Arnold Schwarzenegger squeezing himself into a sleek Bentley Coupe. It's quite a change from the (slightly more roomy) Unimog truck he usually runs around in. If you've never heard of these supersized monsters. They're so solid that armies around the world use them – but I wonder which one Arnie finds a smoother ride?
The B-word isn't just popular with the blokes. Telly actress Eva Longoria from 'Desperate Housewives' was recently spotted popping into an LA garage to fill up her Bentley Continental.
Back over here Zayn Malik, yet another member of One Direction (scream!) has just sprung for a Bentley Continental too – nice wheels for a 19-year old. Zayn, as a young car owner, we'd just like to advise you not to underestimate the importance of regular servicing with a reliable garage. Just saying.
Have you heard the one about…?
As many a satisfied Skoda driver knows, all those jokes have faded into distant memory*. In fact, the brand was voted Most Popular Car Maker in a 2011 Which? Car survey.
And none other than megastar Michael Douglas once drove wife Catherine Zeta Jones to a Welsh pro-celebrity golf tournament in a Skoda Fabia, kindly lent to them by her Mum. More locally Robert Webb, the NW London-dwelling star of C4's 'Peepshow', scoots his family around in a Skoda Octavia. Smart choice.
Last but not least – V is for Volkswagen
After all those gleaming convertible bumpers in LA I was interested to see actress Teri Hatcher drives a 70s VW camper van. Maintaining one of those is a labour of love so let's hope she knows a sympathetic VW specialist (Russell Automotive Centre) who can keep it healthy.
Here's poor Joshua Jackson – some of you may remember him nuzzling Tom Cruise's ex-wife on 'Dawson's Creek' years ago – whose gorgeous vintage VW Karmann Ghia convertible broke down when he was running his girlfriend to the airport. See, they're just like us!
And finally, did you know Kate Middleton used to drive a humble 2001 VW Golf which sold for around £50k on eBay last year? If it's good enough for our future Queen…
Book
Book in your Audi, VW, Bentley, SEAT or Skoda using our form or call our team on 0208 2000 995.
Fleet Manager, Fleet Van Servicing Centre North London.

Whilst travelling to you you ordered the part, and an hour after my initial call my van was on the lift and a new starter-motor was being fitted. An hour later I was on my way back to work. I cannot thank you enough for your help. Not only did you go out of your way to keep us working, you did it at a very sensible price.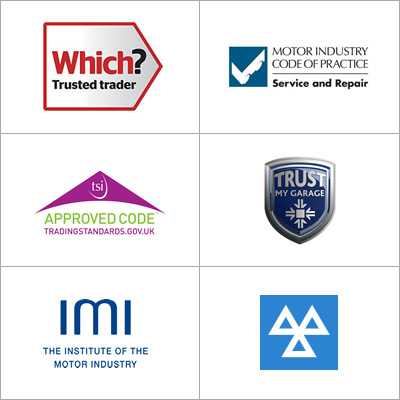 Your local Audi, VW, Seat, Skoda & Bentley garage in North London