Diagnosis Equipment in use by Russell Automotive Centre
Monday 17 October, 2011
Russell Automotive Centre is London's leading Audi, VW, Seat and Skoda Specialist. We have won the Audi Driver Independent Service provider 4 years running.
We have invested in the correct diagnosis equipment and tooling to be able to diagnose and repair your Audi, VW, Seat and Skoda to the highest standard.
Where other garages have a `make do` attitude we always use the correct tool and equipment when it is required.
Our diagnosis equipment is the same as a main dealer and our software is constantly updated with latest information from Volkswagen in Germany.
all 5 brands within the VAG group (Audi, Volkswagen, Seat, Skoda and Volkswagen commercial) we have the very latest information to be able to repair and diagnose your vehicle correctly.
Our diagnosis equipment is able to connect on line so we can carry out tasks that were previously only possible at main dealers, for example key coding, immobiliser coding, removing component protection, software updates and retrieving radio codes.
Reading electronic fault codes is only one part of the wide range of tasks that our equipment can do.
When we are diagnosing a problem we have the option to use a program called Guided Fault Finding which will guide the technician through a diagnosis path that has been written by the Volkswagen Group.
Our diagnosis equipment has a built in multi meter and oscilloscope to be able to check all electronic components correctly.
With our multi meter and oscilloscope we can also diagnose problems that have previously been difficult for other garages to find a solution to. For example battery drain issues, we are able to tell what components are causing the battery to go flat.
Russell Automotive Centre is the only Award Winning Specialist in London to have the same up to date diagnosis equipment as a Main Dealer.
Book
Book in your Audi, VW, Bentley, SEAT or Skoda using our form or call our team on 0208 2000 995.
Fleet Manager, Fleet Van Servicing Centre North London.

Whilst travelling to you you ordered the part, and an hour after my initial call my van was on the lift and a new starter-motor was being fitted. An hour later I was on my way back to work. I cannot thank you enough for your help. Not only did you go out of your way to keep us working, you did it at a very sensible price.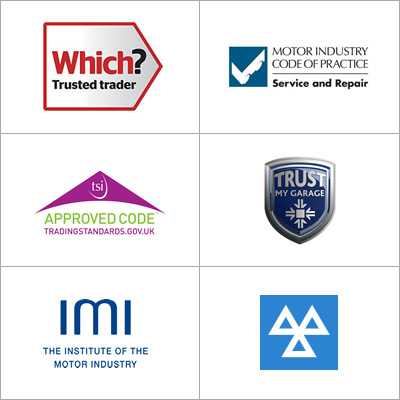 Your local Audi, VW, Seat, Skoda & Bentley garage in North London