Do women feel comfortable walking into a garage?
Thursday 12 February, 2015
Part of our ethos when we started Russell Automotive Centre in 2007 was to make sure there was an environment in which women felt comfortable. We have heard many horror stories from our female customers of their experience in other establishments and how they just do not feel comfortable walking into a garage.
By the time they have left us we hope we have restored their faith that no matter our customers gender all are treated with respect and all technical discussion is kept to a very simple explanation.
An interesting read is an article written by the Institute of Motor Industry who have compiled research into this area. Read their article below and we would be really interested in your views. Feel free to get in touch via our website.
1 in 5 women not 'comfortable' to get car repairs done
New IMI research reveals fears of women motorists
Many women drivers are not able to care for their cars properly because they don't know how to choose a garage or technician they can trust, research released today reveals. In response, IMI, the professional body for the UK motor industry, is launching a campaign, featuring presenter Suzi Perry, to give them the tools they need.
A quarter of women drivers admit to never having their car serviced by a professional mechanic. They only deal with problems when they show up on the MOT. IMI fears that this approach makes them vulnerable as consumers and compromises their safety.
The IMI survey, carried out by Vital Research & Statistics, found that women are reluctant to go to a professional technician because of worries about spiraling costs and being uncomfortable in the atmosphere of the garage. 36% admitted to knowing nothing about cars and being totally reliant on garage for guidance.
They also said they don't know what they were being charged for in a garage and wouldn't know how to challenge a bill if they felt it was wrong. Worrying for the trade, 17% of women said they felt they had been overcharged in the past.
22% of women drivers said they were reluctant to deal with garages because they were not comfortable with the atmosphere, 28% also said they were nervous about asking technical questions, and 31% said they were confused by the jargon used by the trade.
When it came to choosing a garage in an emergency most said that without knowing the difference between a professional and a rogue trader, they simply went for the closest available and trusted to luck.
IMI's campaign will address all of these issues and help women care for their cars, give them the necessary knowledge to confidently deal with garages, and direct them to skilled and trustworthy technicians' in their local area through the online IMI Professional Register, www.imiregister.org.uk.
IMI is confident that their message will spread quickly as research shows that women are much more likely to share useful information among their friends and family and others on social media than men are. Women drivers can take part in a competition on Facebook where they can win a monthly prize of £300 off their next visit to a garage with Registered Professionals.
IMI CEO Steve Nash said, "Women drivers clearly feel they are in a precarious position as consumers in the motor industry and it's all about trust. There is a massive knowledge gap between the professional and the customer in this industry, and contrary to popular belief there is no Government protection for them in the form of a license to practice for the motor trade.
The IMI Professional Register is the only way consumers can be sure they're choosing a skilled and trustworthy technician to work on their car."
Steph Savill, Founder of FOXY Lady Drivers Club, the UK's only motoring association for women, says, "We recommend that women get their cars serviced once a year at least, choosing the most suitable regime based on annual mileage. This makes financial sense because regularly serviced vehicles are less likely to let them down and often sell at a premium.
"But I worry that 60% of women drivers aren't members of an emergency recovery service, putting themselves and often children at risk in case of a breakdown, especially if they are scrimping on garage servicing."
IMI is the professional association for individuals working in the motor industry, and the authoritative voice of the sector.
Please visit www.theimi.org.uk to find out more.
Book
Book in your Audi, VW, Bentley, SEAT or Skoda using our form or call our team on 0208 2000 995.
Fleet Manager, Fleet Van Servicing Centre North London.

Whilst travelling to you you ordered the part, and an hour after my initial call my van was on the lift and a new starter-motor was being fitted. An hour later I was on my way back to work. I cannot thank you enough for your help. Not only did you go out of your way to keep us working, you did it at a very sensible price.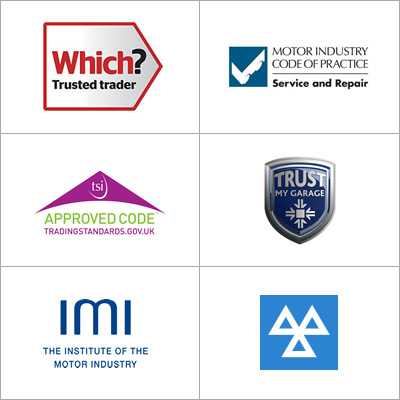 Your local Audi, VW, Seat, Skoda & Bentley garage in North London