How to drive safely at night this autumn
Monday 1 October, 2012
The nights are already drawing in and the coming months could mean more driving in the dark for many of us. So we wanted to pass on a few tips to help you and your car get ready for autumn and night-time driving.
You may find some of the following reminders pretty obvious, but a little nudge is no bad thing – we want you to be safe out there!
Visibility is crucial. Make sure you can see and be seen. All your lights should be:
Working… If a couple of bulbs have gone, half of you may be invisible to oncoming traffic in the dark. It's not exactly safe to look like a motorbike when you're a car! Often you don't know a light's not working until someone else tells you, so switch them on, get out of the car and check. Here at RAC we change all common bulbs for free. Russell Automotive Centre
Clean… Mud-splattered lights are next to useless, so wipe them down. (The same goes for windows and mirrors.)
Properly aligned… Make sure lights are pointing at the road to illuminate any obstructions and not shining in other drivers' eyes where they could cause momentary blindness.
Remember your manners. When you're driving at night using full beam, remember to flip it off as soon as you see other road users coming towards you or you'll dazzle them (and not in an X-Factor way).
Keep to well-lit roads. A clear view of the road ahead makes it easier to spot what's coming up and respond quickly if need be.
Watch your speed. In the dark you see much less – in particular your peripheral vision is limited – so slower is safer. It's also helpful to slightly increase the distance between you and the car in front, to give you more braking time if required.
Don't drive tired. It goes without saying that driving at night can make you feel fatigued, so make sure you've had enough rest before setting off on a long journey.
Be prepared. With chilly autumn weather on its way, it's a smart move to make sure your phone is fully charged and you have a warm blanket on hand in case you break down at night.
And don't forget you really can make life easier for yourself simply by ensuring all fluid levels are topped up (engine oil, windscreen wash) and your tyres are at the correct pressure.
Oh, and always get any new or unusual noises checked out – don't just turn up the radio or you may live to regret it…
Russell Automotive Centre
Happy autumn driving!
Book
Book in your Audi, VW, Bentley, SEAT or Skoda using our form or call our team on 0208 2000 995.
Fleet Manager, Fleet Van Servicing Centre North London.

Whilst travelling to you you ordered the part, and an hour after my initial call my van was on the lift and a new starter-motor was being fitted. An hour later I was on my way back to work. I cannot thank you enough for your help. Not only did you go out of your way to keep us working, you did it at a very sensible price.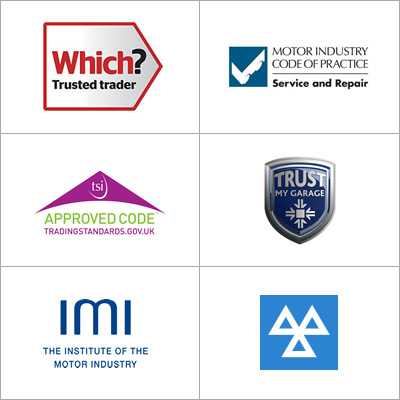 Your local Audi, VW, Seat, Skoda & Bentley garage in North London