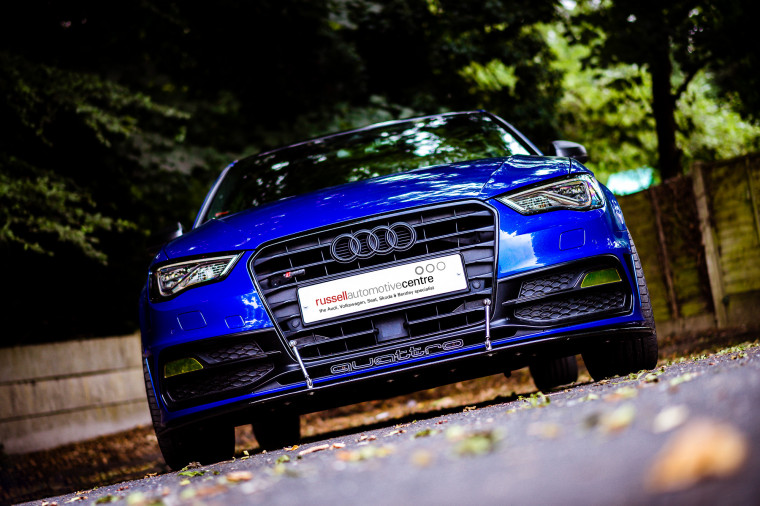 Lockdown & MOTs – What will it mean for your Audi, SEAT, VW, Skoda or Bentley
Tuesday 2 June, 2020
Independent garages are open and helping keep cars on the road, for those needing to carry out essential travel and, of course, for key workers. Russell Automotive Centre is your local North London Garage and we are open for MOTs and Servicing.
There are many Audi, VW, Skoda, SEAT and Bentley drivers that, ensuring their car is in safe working order, is an important factor in their ability to see their way through the lockdown.
At the start of the challenges the virus posed, the UK government announced they would be introducing a temporary MOT exemption. This was to support motorists, in particular any key workers needing their car to travel to and from work but found it difficult to get or afford an MOT.
The lockdown rules have now been relaxed, to as well as using your car for essential travel such as:
To buy essential items such as food or medicines.
If you are a key worker or your work means that you are not able to work from home. This only applies if your place of work has remained open under government guidelines.
If there are any medical reasons, for example as giving blood, caring for an older or vulnerable person or if you are at risk of harm, for example cases of domestic abuse.
You are now able to use your car to travel further:
To see loved ones.
To travel greater distances to exercise as many times as you like each day.
To visit garden centres and car show rooms.
It must be noted that, if your Audi, SEAT, VW, Skoda or Bentley was due to have an MOT test on or before the 29th March 2020, you will still need to have the MOT test undertaken. The MOT government's exemption only applies to cars, vans and motorcycles that would have originally needed to have an MOT and is valid for 6 months effective from 30th March 2020.
Cars must be safe to drive regardless of MOT test exemption
It has been very clearly stated by the government that, despite the MOT test exemption, it still expects all cars and van to be maintained to level ensuring they are legal and roadworthy and that they will be safe to use on the public roads.
The government is keen to highlight that they will still seek prosecute any driver that continues to drive an unsafe car or van on the public roads.
In order to help drivers understand some of the checks the expect to be carried out before taking to the roads, the government have released a check list that should be adhered to check the vehicle is safe to drive, while waiting for the next MOT test to be carried out.
These include:
Make sure that all windows are clean.
Check and ensure that all lights work.
Check that the brakes are working well.
Ensure that all the fluid levels are at the correct levels (including brake fluid).
Make sure the battery is retaining its charge.
Check that there is sufficient windscreen washer.
Give the tyres a check to ensure they have the correct level of tread.
Possible rush on MOT in the future
Even though independent garages, like ours in North London, have been able to continue working on customers cars throughout the lockdown, there is a potential that, once the lockdown restrictions have been lifted, there could be surge in the number of motorists looking to bring their cars in for an MOT.
You don't need to wait until the 6 months is over. Even seldom used cars need an MOT, so you can book your car or van in for the MOT test now and avoid the busy time now that the restrictions have been relaxed.
We recommend that older cars should be checked professionally if they haven't been used for a longer period of time. You may also find that you have a little trouble getting the car to start. If this is the case, first charge the battery, as it may have lost its charge.
Disinfection safeguards during the MOT test
We know that sanitation is a highly important part of everyday life, especially now. So we have heightened our sanitisation focus throughout the garage and ensure that all our employees follow them closely.
Adhering to the government published COVID-19 guidelines, our attention to detail will help to protect everyone we work with.
We ensure that:
Social Distancing is preserved in throughout the garage.
All staff regularly disinfected surfaces.
Everyone washes their hands: 20 seconds every 20 minutes.
Customers' cars and vans are thoroughly washed and disinfected on the inside before and after use.
Our technicians always use disposable rubber gloves while carrying out the MOT test.
We understand that these are worrying times, but we hope our safeguards offer you a good sense of peace of mind when we are working on your car or van.
If your Audi, VW, Skoda, SEAT or Bentley needs an MOT and you would like to book it in to be tested with a North London Garage that is open, then please give us a call and we will be happy to help.
Book
Book in your Audi, VW, Bentley, SEAT or Skoda using our form or call our team on 0208 2000 995.
Fleet Manager, Fleet Van Servicing Centre North London.

Whilst travelling to you you ordered the part, and an hour after my initial call my van was on the lift and a new starter-motor was being fitted. An hour later I was on my way back to work. I cannot thank you enough for your help. Not only did you go out of your way to keep us working, you did it at a very sensible price.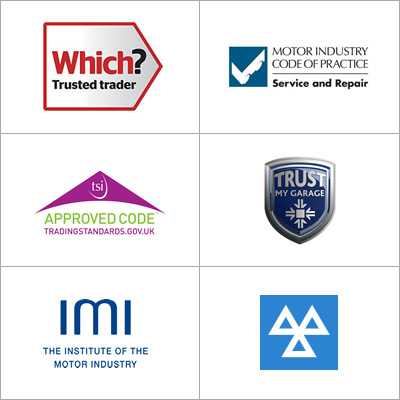 Your local Audi, VW, Seat, Skoda & Bentley garage in North London