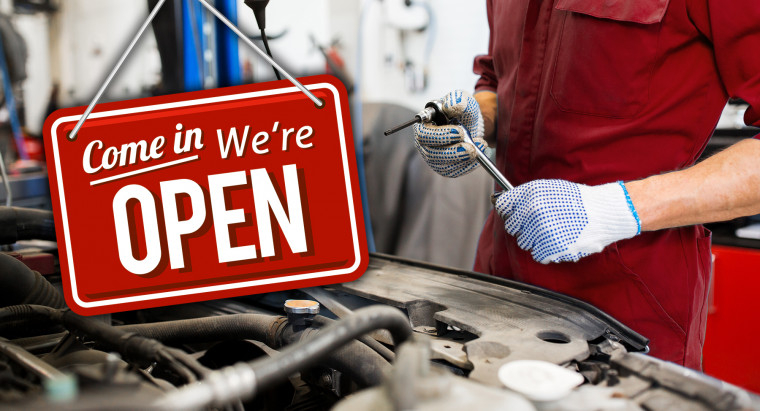 We're open for car servicing, repairs and MOTs for Audi, VW, SEAT, Skoda and Bentley.
Audi, VW, Seat and Skoda servicing during the coronavirus outbreak
Wednesday 25 March, 2020
During these incredibly difficult and ever-changing times, it is important to know that the nation is able to rely on the raft of key workers being able to reach their places of work, especially within London. We have all seen the latest images of crowded tube trains and busy public transport, which is not ideal given the need for social distancing as part of the response to help reduce the spread of the virus.
Many key workers need and depend on their cars in order to reach their places of work, be they teachers, nurses, firefighters or police officers. So it is important that they have easy access to servicing, repairs and MOTs should they need it and that garages are still open in London.
Coronavirus: MOTs due from 30 March 2020
The government have issued the following statement:
Your car, van or motorcycle's MOT expiry date will be extended by 6 months if it's due on or after 30 March 2020 - but you must keep your vehicle safe to drive.
By having independent garages remain open, it will help to provide this vital car serving work, whilst ensuring they adhere closely to the government guidelines for hygiene and social distancing.
However, it is imperative to understand the changes that the garage will have made to make sure both customer health and safety and that of the garage technicians has been made to the appropriate level.
Hygiene precautions
The following lists the hygiene precautions we have taken to help protect our staff and our customers whilst we are still open and servicing, repairing or MOT testing our customers' Audi, VW, SEAT or Skoda models.
Social distancing is adhered to in both our reception office and garage workshop
All hard surfaces are disinfected using sprays throughout the day
All our office staff and engineers wash their hands for 20 seconds every 20 minutes
Disposable rubber gloves are used when servicing our customers' cars
All customers cars are cleaned on the inside before and after use
If you can't visit our London garage
We know that in these times of tight travel restrictions that there will be some people that can and some that will not be able to drop their car to us for a service, repair or MOT. These include:
Customers that are aged over 70
Women who are pregnant
Those with any underlying health conditions
Anyone displaying symptoms of the coronavirus
In addition, we appreciate that there will be some customers that would simply prefer not to leave home, therefore we will happily Collect and Deliver your car for Servicing, Repairs or an MOT.
Post self-isolation car checks
If you have self-isolated for two weeks and have not used your car, it will be wise to check a few details on your car before driving it again. For example, it would be good idea to check:
Your tyre pressure to make sure they are correct
All the lights are working, including the indicators and brake lights
Windscreen wiper blades are in good condition
If you find that the car struggles to start for the first time, it may be a good idea to take a slightly longer drive to help recharge the battery. However, whilst on the drive, try not to stop off anywhere or be in close contact with anyone other than family you live with as all unnecessary travel needs to be avoided.
It can be seen that ensuring independent garages in London in order to service, repair and MOT the cars of the key workers will help to keep the country and indeed the NHS running. It will also help to ensure the workers do not need to use public transport if they are unable to have their car maintained and legal.
We have decided that, of any bookings we take during these difficult times we will need to prioritise the needs of the key workers to ensure they are able to remain mobile. We are sure our customers will understand the need to do this. Our technicians will service, repair or MOT the cars as quickly as possible to ensure any down time is kept to a minimum.
If you need to have your car or van serviced, repaired or MOT, then please give our dedicated team a call and we will be happy to help keep you on the road.
Book
Book in your Audi, VW, Bentley, SEAT or Skoda using our form or call our team on 0208 2000 995.
Fleet Manager, Fleet Van Servicing Centre North London.

Whilst travelling to you you ordered the part, and an hour after my initial call my van was on the lift and a new starter-motor was being fitted. An hour later I was on my way back to work. I cannot thank you enough for your help. Not only did you go out of your way to keep us working, you did it at a very sensible price.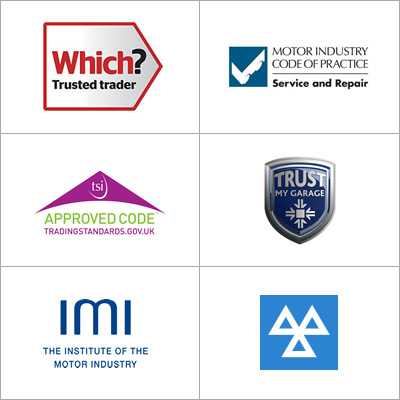 Your local Audi, VW, Seat, Skoda & Bentley garage in North London