Potholes – The Legacy of the Snow
Friday 7 January, 2011
Potholes - The Legacy of the Snow.
Whether you love or hate the snow, when its gone you can be sure it will leave a legacy - potholes...
Today a customer was booked in for an MOT to Russell Automotive Centre and mentioned that on her way over here she was wary of potholes on the Edgware Road. Mrs T said that she was so careful about looking out for them on the right hand side of the road that she missed the massive one on the left that her Audi TT went straight into it.
So what do you do if your car hits the inevitable pothole? Complain immediately to the council may spring to mind. However until you are hopefully successful in making a claim for compensation, the damage to one tyre could easily spread to the rest.
So how can the damage spread - a tyre is hardly contagious! Uneven wheel alignment caused by a drop into a pothole is the disease! Following a pothole incident, a wheel alignment check carried out on your car is essential to making sure your car still drives in a straight line. If a car isn't aligned correctly then you could get uneven wear of all your tyres resulting in needing a potentially very costly replacement of all 4 tyres.
Don't be fooled by cheap wheel alignments. A wheel alignment at a fast fit centre may be quick and easy but it definitely won't be thorough. A fast fit centre will only probably check the tracking whilst a professional wheel alignment such as one carried out by Russell Automotive Centre for all Audi, VW, Seat & Skodas will check much more. Taking between 1 to 1.5 hours to complete a full 4 - wheel alignment checks tracking, camber, caster and toe-in and much more. Russell Automotive Centre based in Kingsbury NW London, can collect and deliver (to most postcodes locally). Your 4 wheel alignment and any replacement tyres can be changed whilst you are at work or home and then brought back to you. A courtesy car is also available for your use.
Book
Book in your Audi, VW, Bentley, SEAT or Skoda using our form or call our team on 0208 2000 995.
Fleet Manager, Fleet Van Servicing Centre North London.

Whilst travelling to you you ordered the part, and an hour after my initial call my van was on the lift and a new starter-motor was being fitted. An hour later I was on my way back to work. I cannot thank you enough for your help. Not only did you go out of your way to keep us working, you did it at a very sensible price.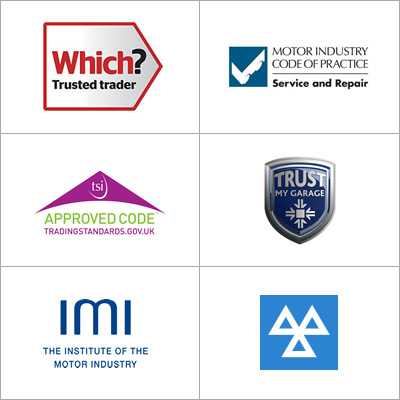 Your local Audi, VW, Seat, Skoda & Bentley garage in North London