Sometimes its just a "good hair day!"
Monday 28 February, 2011
Sometimes getting your car repaired is like Sod's Law. Hopefully this article will highlight why we can laugh in Sod's Law's face and get our Audi, VW, Seat or Skoda fixed without any obvious symptoms of a fault!
I don't think I am alone in saying that sometimes when I wake up in the morning of my hairdressing appointment my hair has never looked so good and I question whether it needs a trim at all!
Similarly when I go to the doctor to demonstrate an ailment be it a cough or pain; I can never replicate what I have experienced when I was so desperate for the emergency appointment! I have then found that the minute I leave the surgery I can experience all the pains and in addition all the symptoms the doctor asked me about which previously had not reared their heads!
Okay – you may ask what has that got to do with getting your car repaired? Well the 'sod's law' examples that I have described above seems to be spreading to some of our customers.
You may have experienced the situation yourself, but often a customer books their Audi, Volkswagen, Seat or Skoda with us at Russell Automotive Centre because there is a problem they have experienced with their car – perhaps a noise coming from somewhere or even a warning light on the dashboard that seems to go on and off. When the customer arrives they say that the light has gone off or the noise has stopped this morning after however long prior to that the problem had arisen!
Fear not though – even if the problem is not apparent on the day we can still detect the fault.
As Russell Automotive Centre is the only Audi, Volkswagen, Seat & Skoda independent specialist to carry the diagnostic equipment compulsory for a main dealer to carry, we are fully up-to-date with any quibbles your car may have. The machine is supplied and supported by Volkswagen UK and we receive update disks from Germany every month.
With the way modern cars are manufactured; any faults that occurred in the car system will be logged by an engine control unit and once plugged into our diagnostic machine the fault is detected and you can laugh in Sod's Law's face!
I am sure a lot of women will agree with me when I say I am scared that my hairdresser will win the lottery! Whilst I am not being nasty, and of course wish her well (good karma please) I wouldn't trust anyone else with my hair and I wouldn't trust anyone other than Russell Automotive Centre with my Volkswagen Jetta either!
To book your Audi, Volkswagen, Seat or Skoda into the multi national, award winning specialist for a free diagnosis check (charges may apply if check is not followed by a repair) call us now on 0208 2000 995.
Book
Book in your Audi, VW, Bentley, SEAT or Skoda using our form or call our team on 0208 2000 995.
Fleet Manager, Fleet Van Servicing Centre North London.

Whilst travelling to you you ordered the part, and an hour after my initial call my van was on the lift and a new starter-motor was being fitted. An hour later I was on my way back to work. I cannot thank you enough for your help. Not only did you go out of your way to keep us working, you did it at a very sensible price.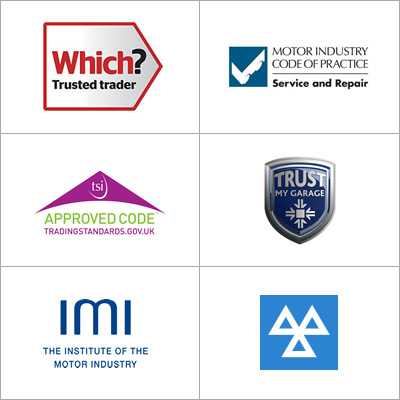 Your local Audi, VW, Seat, Skoda & Bentley garage in North London