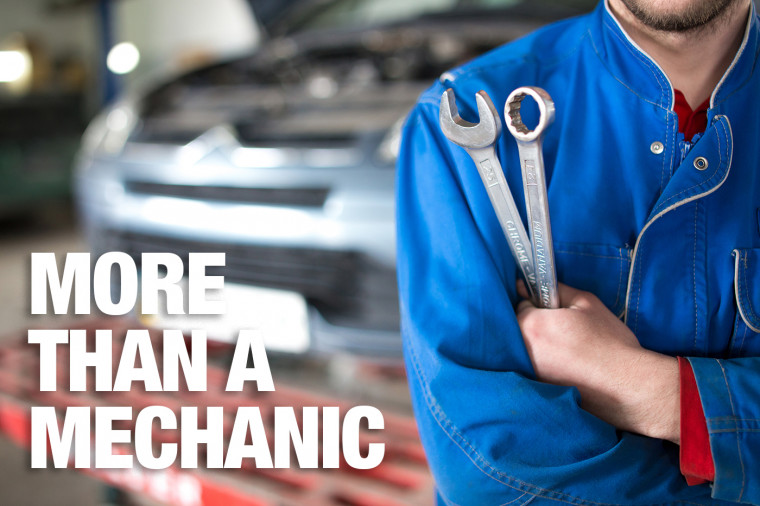 What does a full service garage really look like?
Friday 16 November, 2018
Here at Russell Automotive Centre based in Kingsbury North London, as an award winning independent VW Audi specialist, we always aim to go above and beyond to offer the full range of car servicing, maintenance and repair for all our customers. But what does a full service really look like? Here we shine a light on our full range of services that ensure that we are a one stop shop for our customers.
Regular Car Service
We have a range of regular car services available that cover all aspects of the car's needs without affecting the warranty. The car servicing we offer includes:
A comprehensive full service
A Small / Oil Change service
Annual MOT Tests
Our highly experienced tester undertakes MOT tests for all privately owned cars, through to organisations running fleets of cars and vans. The MOT tests can be either carried out while you wait or you can simply leave the car or van with us and we'll let you know when it's ready. We know that, on occasion, the vehicle may not pass first time so will always ensure you are fully informed of the vehicle's status. This is a particular point to raise now that the MOT test regulations changed earlier this year.
Car Performance Upgrades
We are proud to say that we are an Audi, Volkswagen, Seat, Skoda and Bentley specialist, with our Performance department offering top quality performance solutions only ever using well known and best quality products to best deliver a no compromise enhancement to your car's performance.
Over the years we have forged strong working partnerships with some of the best known brands in the industry, including:
Revo
Milltek performance exhausts
MSS KITS – performance suspension
Our experienced team of performance technicians are available to discuss with you our extensive range of products including:
Engine tuning
Performance brakes
Exhausts
Suspension kits
Air filters
Car Tyres and Wheel Alignment
Ensuring that you have road worth tyres that are well aligned are important factors for the safety of your car or van. We have the most up to date equipment and software to ensure that all four wheels are perfectly aligned to provide the safety you need whilst reducing the risk of the tyre wearing out unevenly.
We hold a range of tyres in stock should your car or van need a new set. If we don't have a specific tyre you need in stock, don't worry, we can arrange for the specific make or type to be delivered.
Repair and Maintenance
We are able to carry out all types of repairs including both the mechanical and electrical faults. We have the experience, training and the equipment to resolve the faults or issues that can arise. So much so that we have built a reputation amongst other garages in Kingsbury that they often need to book their customers cars with us to help diagnose and resolve the more complicated issues.
Air Conditioning Servicing and Re-Gas
It's common that motorists overlook their air conditioning systems and don't realise that they also need a regular service and re-gas to keep them running at optimum performance. As part of our air conditioning service we re-gas the system and add an additional deodorising agent to help eradicate contaminations from elements such as microbes, funguses and bacteria.
Glass Treatment
As well as keeping your car running perfectly on the inside, we also have added an additional service that will help provide an extra safety feature on the outside. Our glass treatmentwill help to improve your visibility whilst driving in the rain. It also helps to improve vision by making it much easier to clear ice, snow, dirt and bugs from your windscreen and windows.
Bodywork Repairs
We know that accidents can happen. Sometime they can be just a minor ding and sometime there's a lot more damage to repair. Our highly skilled and experienced external team are able to repair the damage, no matter how big or small, so that your car will look as good as new. So even if you simply have a scratch on your bumper, we can help.
As you can see from the extensive list, we really do offer the complete and full range of services that today's motorists need. So if your car has any work you need taking care of, please give us a call.
Book
Book in your Audi, VW, Bentley, SEAT or Skoda using our form or call our team on 0208 2000 995.
Fleet Manager, Fleet Van Servicing Centre North London.

Whilst travelling to you you ordered the part, and an hour after my initial call my van was on the lift and a new starter-motor was being fitted. An hour later I was on my way back to work. I cannot thank you enough for your help. Not only did you go out of your way to keep us working, you did it at a very sensible price.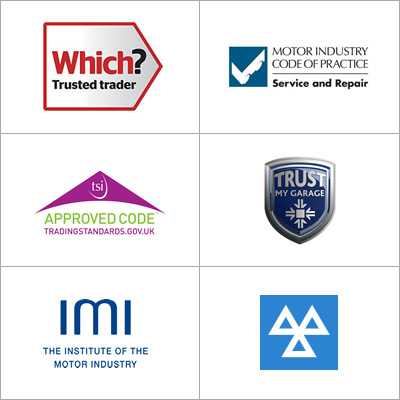 Your local Audi, VW, Seat, Skoda & Bentley garage in North London